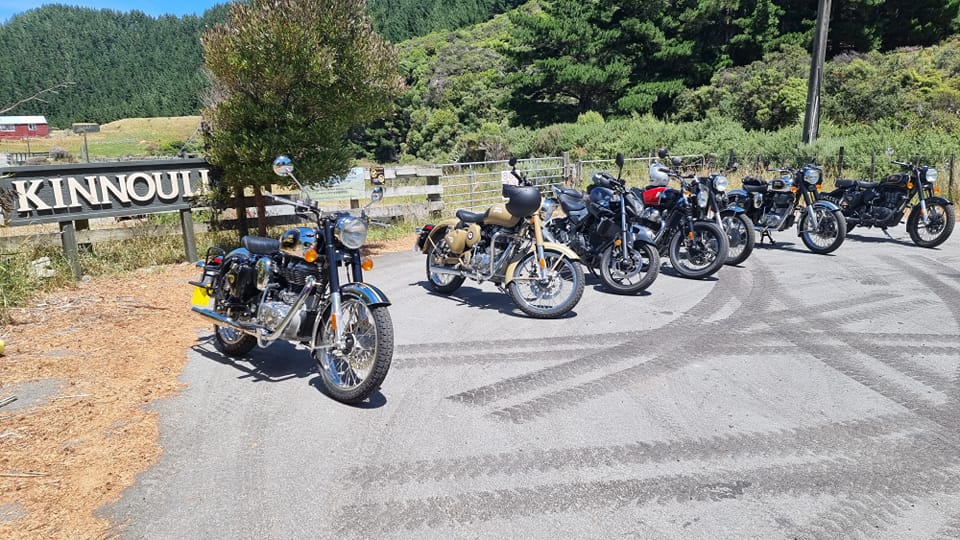 – 125 km of urban and chilled out rural riding (approx 2.5-3 hours riding in total)
– 3 café stops plus one stop for a photo op
– Prizes
Meet at New Zealand Motorcycle Importers (19 Nicolaus Street) at 1000, cruise leaving around 1030. We will be following a trail or urban and 80km winding rural roads (only 100km time is transition into the city from the Hutt Valley) ending in Shelly Bay. The four legs of this journey will take us through cafes, and photo ops and best of all… a chance to catch up with other Enfield owners and enthusiasts.
Prizes on the day will be voted on by attendees. Prizes for:
– Oh my that's shiny (best presented ride)
– I wish I owned that (fan favourite)
– Best dressed rider (the rider who's dress best matches their bike)
– Spot prizes
COVID-19 social distancing and mask wearing protocols will be followed throughout and vaccine passes will be required at the Cafe's we visit.